GET THE CONFIDENCE TO COMPETE
HELITE GP AIR v2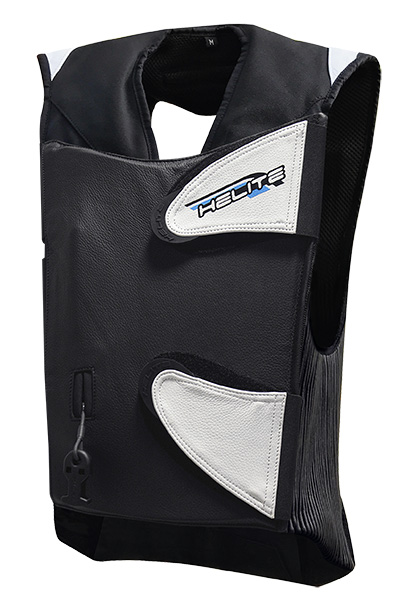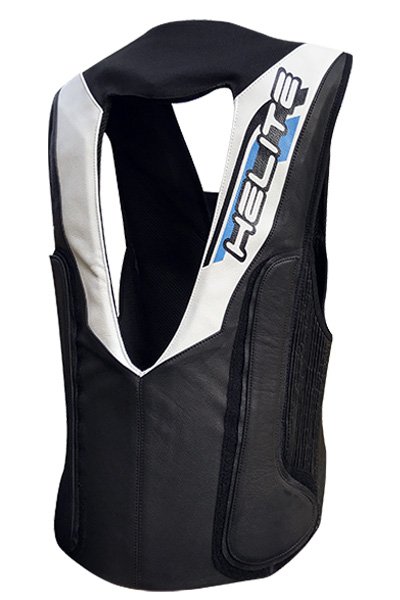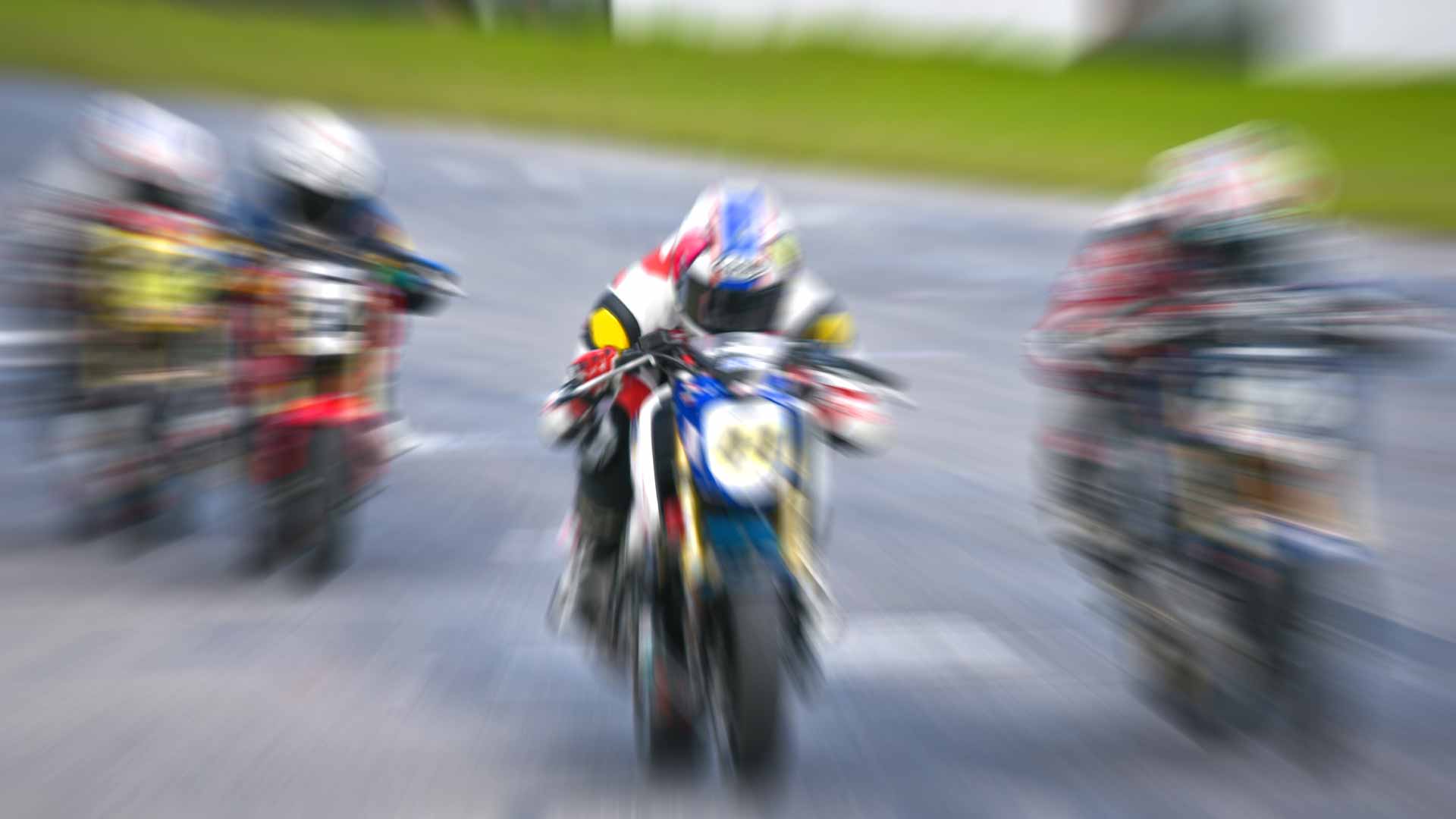 HELITE GP AIR 2
BUILT TO RACE
HELITE GP AIR 2
ULTIMATE RACE AIR VEST
TOGETHER WE MIGHT JUST SAVE YOUR NECK
HELITE GP AIR 2 has the largest volume airbag in its class. On deployment it rapidly stabilises head and neck, extending the outer shell back protector away from your body, pressing down on collar bones and bracing for impact. No matter what happens out there, you can have the #CONFIDENCETOCOMPETE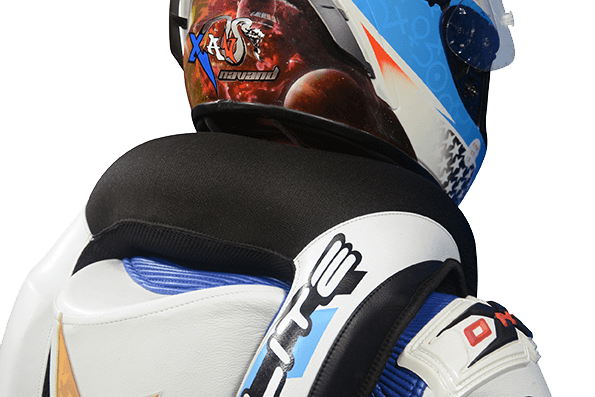 PERFECT FIT
For a perfect fit, consult our GP AIR FITTING GUIDE. We can arrange virtual fittings or you can come and visit our fitting centre. We are open evenings and weekends to fit around your busy life.
TRY BEFORE YOU BUY
Our Rental Service allows you to test our kit out for real, your bike, your track, your way. We even refund up to £45 of your rental if you go onto buy. WOW
RACE SUPPORT
If you hold an ACU licence, upgrade to our RACE SUPPORT PACKAGE. We are proud to partner with NG Road Racing Club and understand paddock life. Priority servicing, loan product and express leather repair and customisation are all part of the outstanding race support we can provide.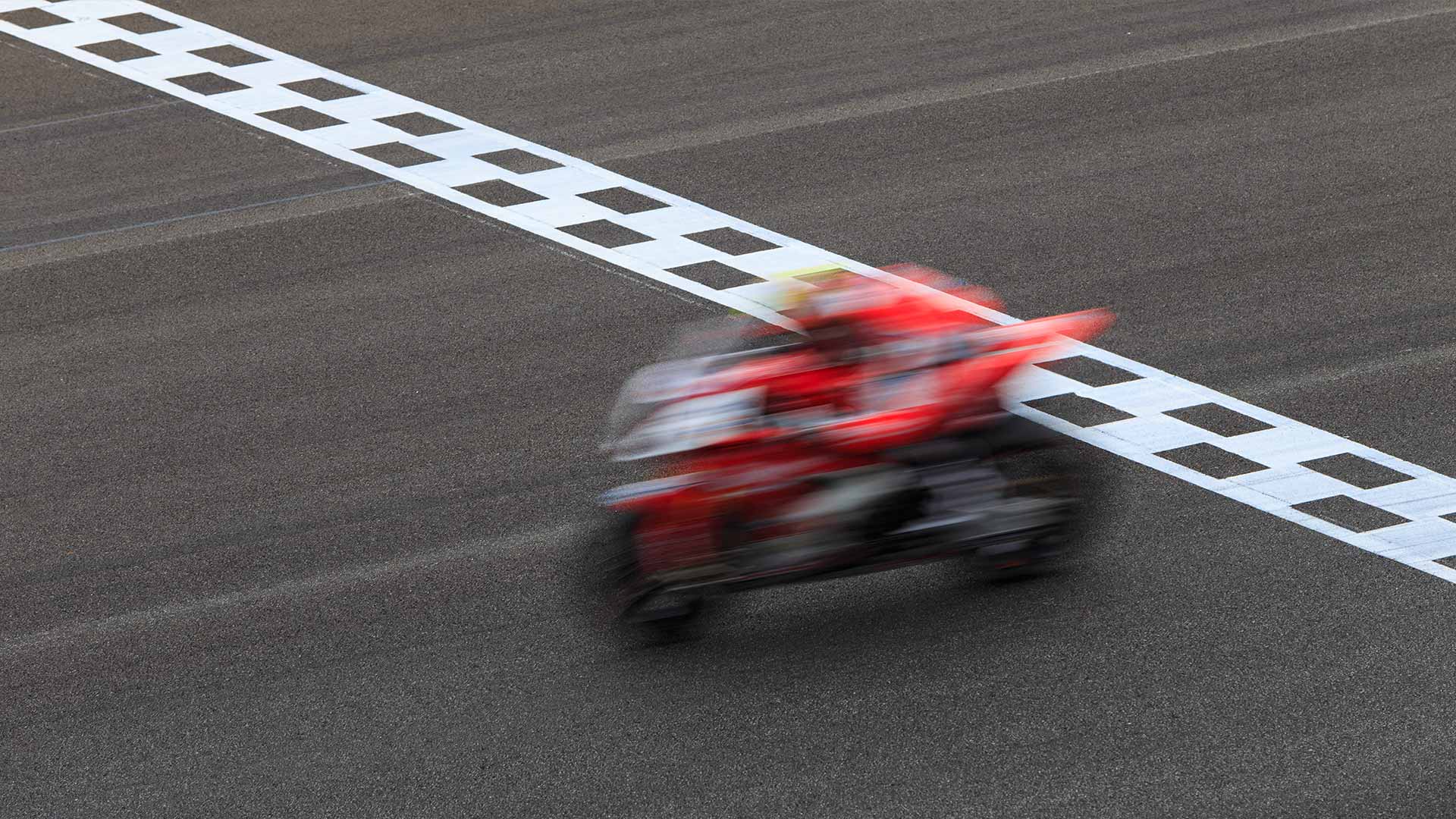 SIZE MATTERS
LARGE VOLUME AIRBAGS PROTECT
HELITE GP AIR 2
SIZE MATTERS
LARGE VOLUME AIRBAG PROTECTION
Large volume airbags deliver the highest levels of protection. The HELITE GP AIR 2 has the largest airbag volume in its class. Did you know some under jacket airbags range from 6, 8 or 12 litres? GP AIR 2 is a staggering 17 litres. Nothing protects like this. Nothing is what you're wearing before you invest in HELITE.
AERODYNAMIC DESIGN
Side leather accordion ensures a comfortable, breathable close fit
GET THE LOOK
Did you know we can apply your sponsor logos, change the colour and brand your GP AIR for your race team? From Club Racing to the Moto2 we're here for you.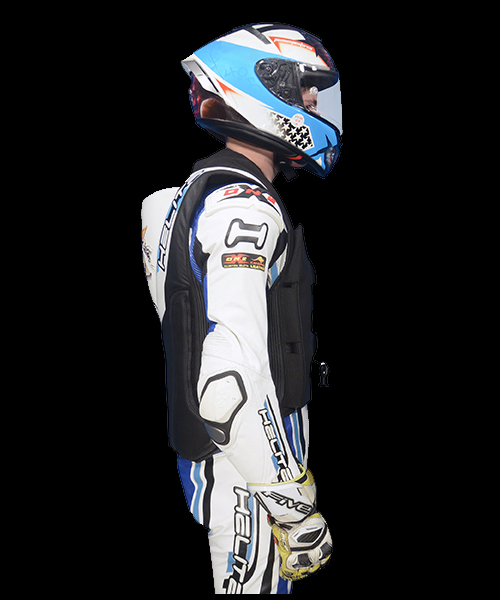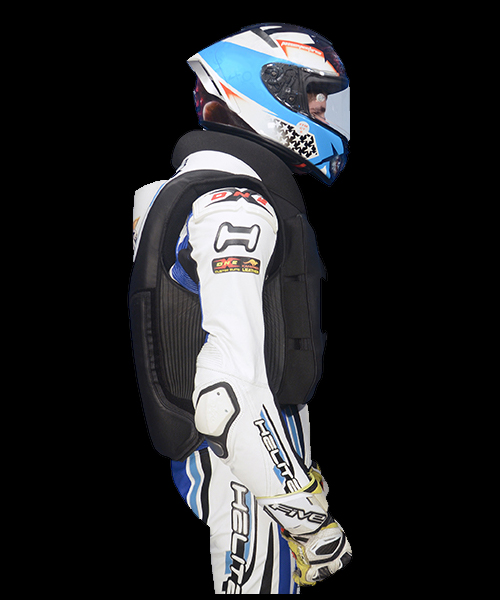 LEATHER SLIDERS
Neatly integrated, the leather sliders are typically where the race air vest will contact the track in a low side. We've made them removable so you can swap them out in the paddock. HOW COOL IS THAT?.
PRACTICAL PROTECTION
HELITE GP AIR is lanyard triggered to avoid unexpected airbag activation and changing batteries. Clip in and ride. It is that simple. No special tools or technical knowledge are required to install the lanyard on the motorcycle.
RESET YOURSELF
Simple to reset yourself in the paddock in under 2 mins. HELITE GP AIR 2 has the lowest reset cost at around £20. Spend more time on track and less time working to pay off reset bills.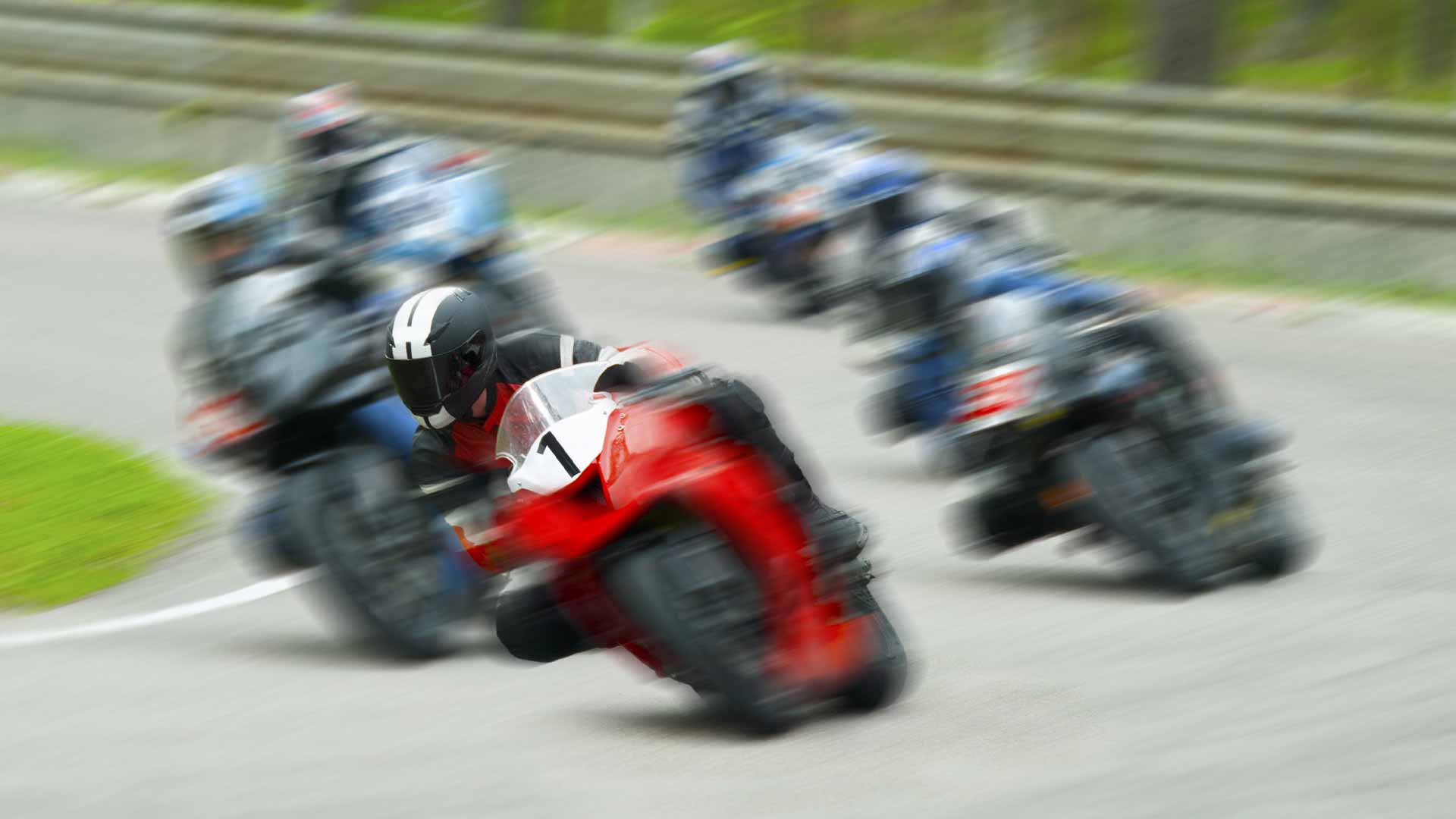 LIVE ON THE TRACK
NOT WAITING FOR A RESET
HELITE GP AIR 2
RESET YOURSELF
LOWEST COST RESET
We've designed the GP AIR for real world use. Low side on cold front tyre? No Problem. Two minutes in the Paddock and you can reset your GP AIR for the price of a canister. Change from £20. That's refreshing. It is the detail airbag engineering you can expect from HELITE. WE PROTECT YOU.
EURO TRACK DAYS
Pack a couple of spare canisters with your GP AIR on the stillage with the bike. Arrive knowing everything is ready. Maximise your time on the track and get the best value from every hour off work.
NEED TO FLY?
GP AIR uses similar CO2 canisters to life jackets. IATA regulations allow restricted goods like these in your hold luggage only. Follow the guidance from your airline and enjoy your FLY-RIDE holiday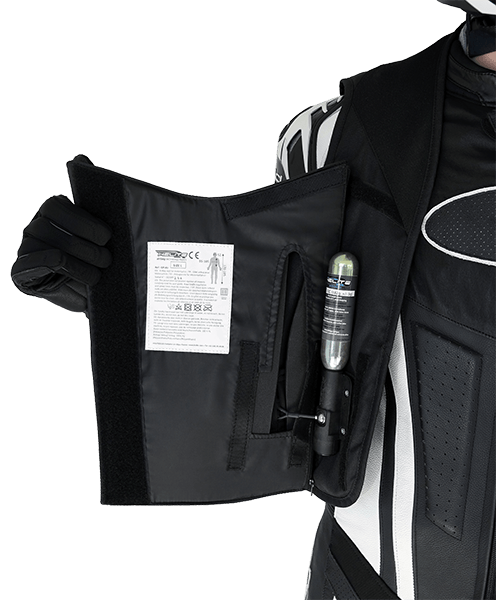 INTELLIGENT ENGINEERING
Carefully selected hides are combined with technical fabrics to provide a durable, lightweight composite product. Leather is high quality, 1.2mm and often better quality than your race suit ! In all conditions, HELITE protects.
FULLY SECURE
Velcro panels secure the vest rapidly with complete confidence. Glove friendly, front fasteners secure the airbag vest over your jacket. Front chest protection steps away from the body on inflation.
SPONSOR LOGOS
Sliding out the back and chest protection gives sewing access to apply sponsor logos and other insignia. For a full customisation service including colours, logo application and decals, just ask.