GET PROTECTED.
GET HELITE.
Getting protected has never been so important. Essential use on the road, HELITE large volume airbags are used by 16 UK Police Forces, and the entire fleet of London Ambulance Motorcycle Paramedics. Personal Protection Equipment (PPE) keeps essential workers safe by delivering outstanding levels of impact protection and neck stabilisation. HELITE airbag jackets and vests use their unique Turtle Technology design with a hard outer shell spreading the force of impact before the airbag distributes the energy around you rather than transmitting it into you.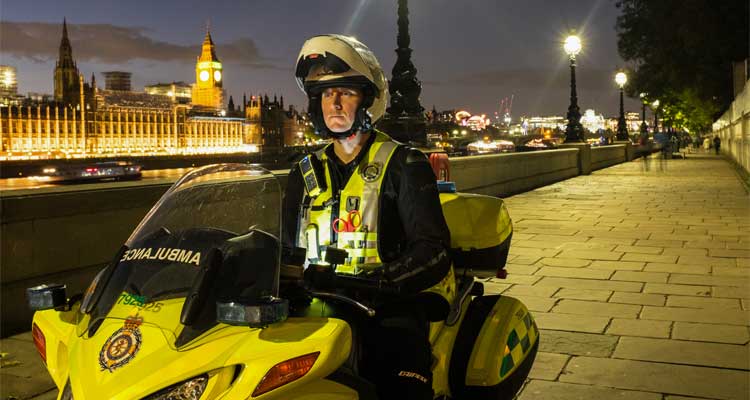 BOOK YOUR VIRTUAL FITTING
POSTPONE
We know that right now we all need to stay at home and avoid any unnecessary journeys. Thousands of riders in South Africa are doing exactly that. We're proud to be part of the community who have swapped riding our bikes for cleaning, polishing and generally just researching online. We are looking forward to when it is safe to go out again.
PREPARE
It is a great time to prepare for the delayed riding season. Never before have we had the chance to properly research which airbag solution is going to deliver the maximum protection and suit our particular riding needs. Booking a virtual fitting appointment lets you have the kind of in-depth, 1:1 conversation and ask all the questions that you really want to ask.
PROTECT
We are expecting when restrictions are lifted it to be a gradual return to normal. When that time comes, you will have taken advantage of the time to prepare and have your HELITE large volume airbag solution ready to wear. The last thing you want in the early days of riding again is to become a statistic. All virtual appointments are designed as a relaxed chat, just ask for a time convenient for you, and we will do the rest.
---
Our Clients and Case Studies
---
Helite Airbag Jacket Reviews