TOURING IS ADVENTURE. ADVENTURE IS LIFE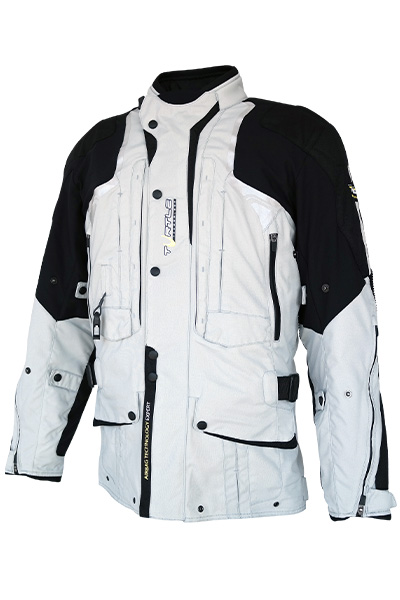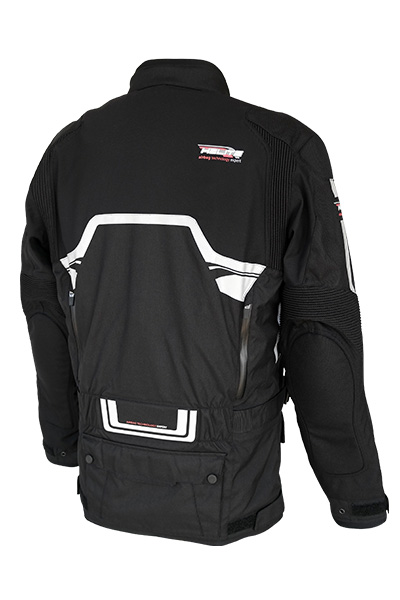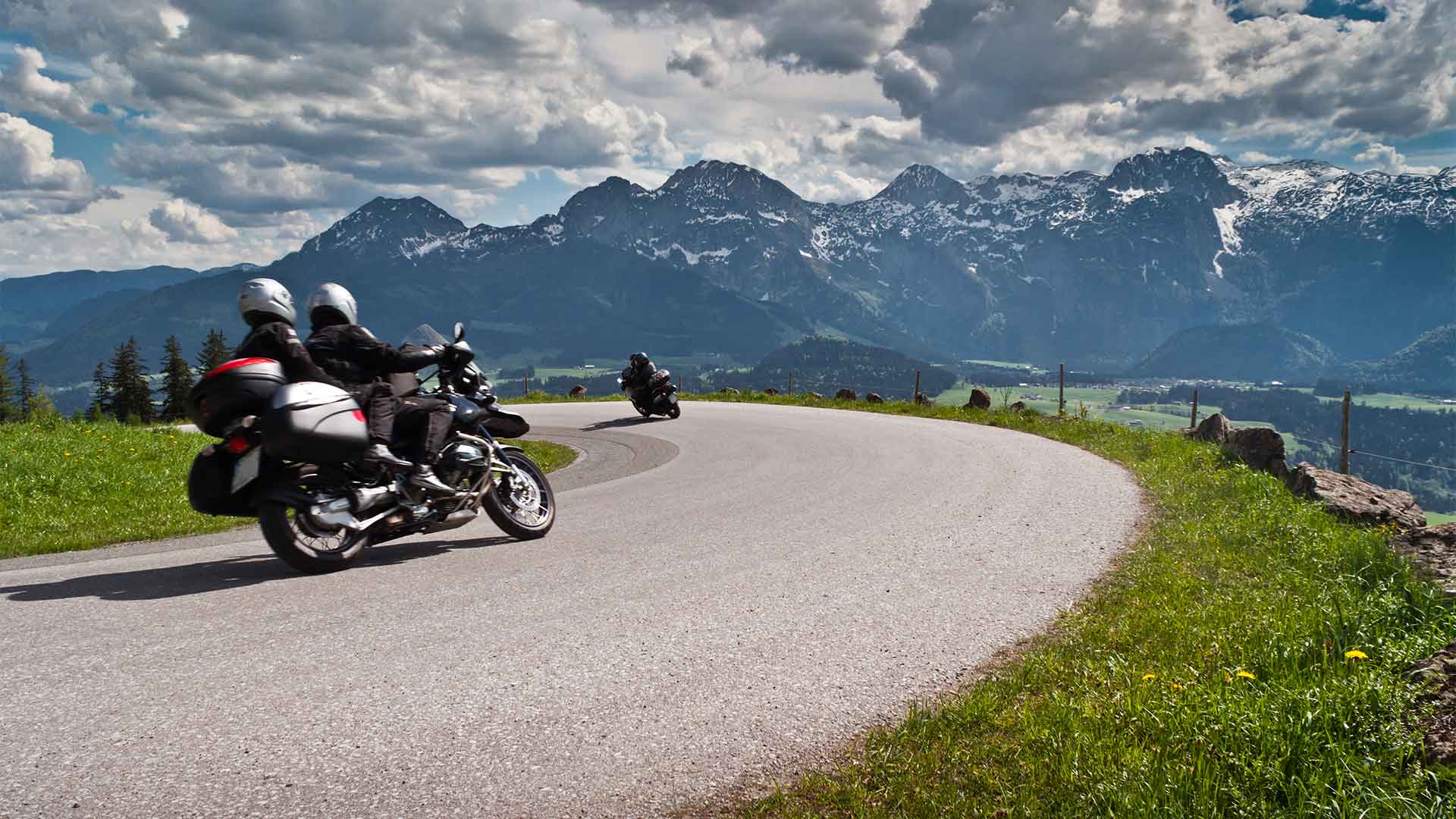 HELITE TOURING
TAME THE TWISTIES
HELITE TOURING 2
WE'VE GOT YOUR BACK
LOWER IMPACT TRANSMISSION. MORE PROTECTION.
HELITE TOURING 2 jackets seamlessly integrate the full TURTLE airbag system inside a single garment. When inflated, it dramatically reduces the transmission of impact energy to your spine. Rapidly rising to stabilise your head and neck, it uniquely protects - even when stationary. Our lanyard trigger will fire the airbag even if you are collected from behind.
RESET YOURSELF
Once inflated the airbag remains at maximum pressure for around 10 seconds. It is not a 'closed' system and then will gradually deflate, giving you time to take stock and recover. Our airbag jacket will take care of itself - so that you can focus on more important matters. When you are ready, you can reset it yourself, even at the roadside.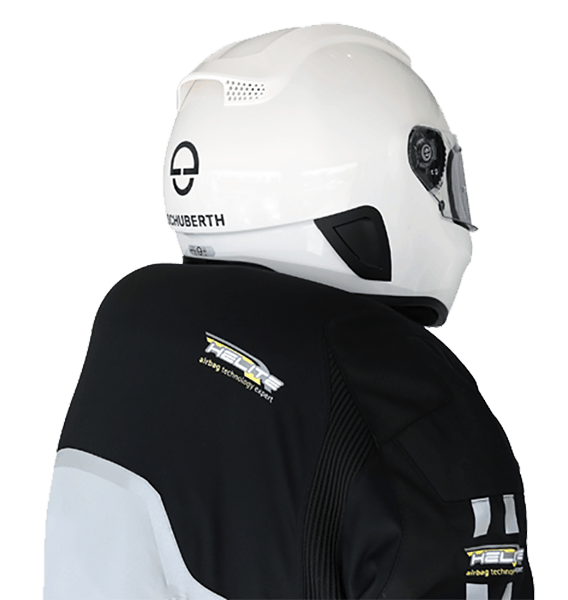 PERFECT FIT
For a perfect fit, consult our HELITE TOURING FITTING GUIDE. We can arrange virtual fittings or you can come and visit our fitting centre. We are open evenings and weekends to fit around your busy life.
BE SEEN
HELITE TOURING 2 brings together our highest level of airbag protection with outstanding visibility. Cleverly integrated into the design are front, rear and side retro-reflective strips to brighten even the darkest of days.
KEEPING CLEAN
Vehicle emissions, particulates and rain all contribute to the daily grime we ride through. Keep your HELITE TOURING jacket at its best with a little TLC. Wipe off after riding, and follow our AIRBAG JACKET CLEANING GUIDE. After all, you have a bright future ahead.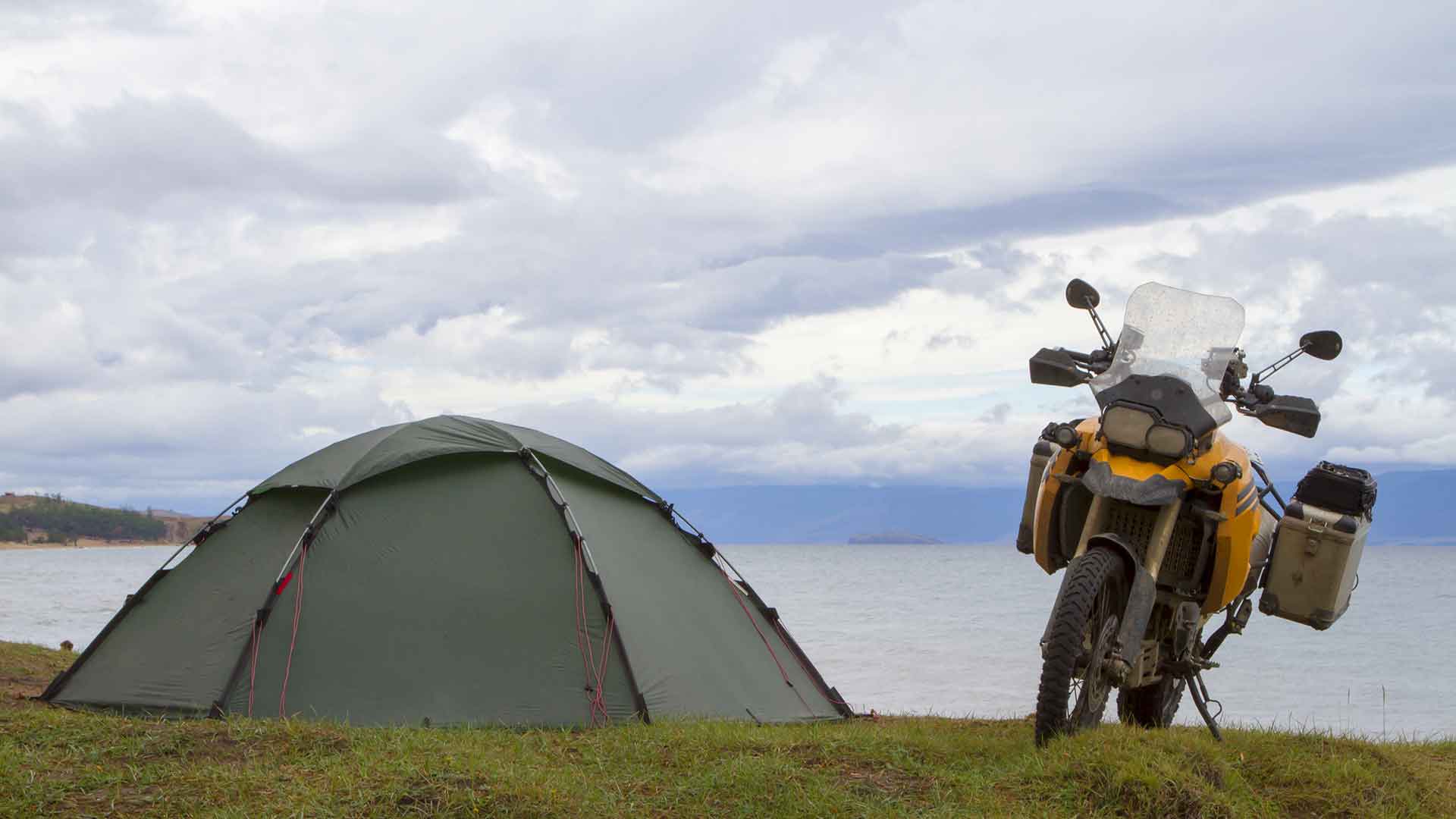 SIZE MATTERS
LARGE VOLUME AIRBAGS PROTECT
HELITE TOURING 2
SIZE MATTERS
LARGE VOLUME AIRBAG PROTECTION
Large volume airbags deliver the highest levels of protection. The HELITE TOURING 2 has the largest airbag volume in each class. Ranging from 17 litres to a staggering 28 litres in the largest size. Nothing protects like this. Nothing is what you're wearing before you invest in HELITE.
SIDE AIRBAG DESIGN
Wrap around side airbags reduce injury by bracing your torso against impact, reducing the risk of internal bruising and haematoma.
GET THE LOOK
Black and Adventure Grey are stock colours. If you would like something unique, just ask and we can brand them front and rear with your logo and design.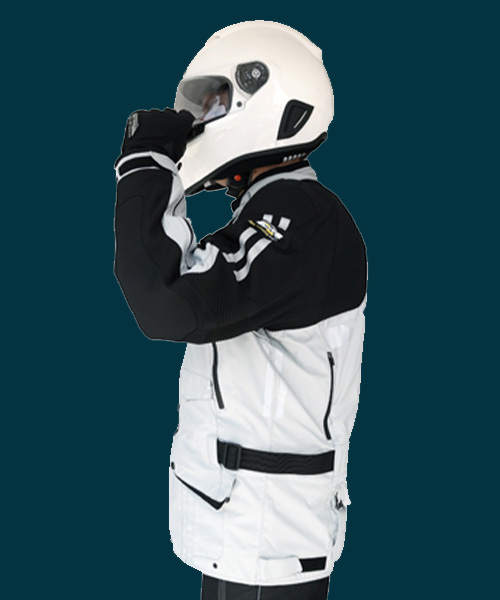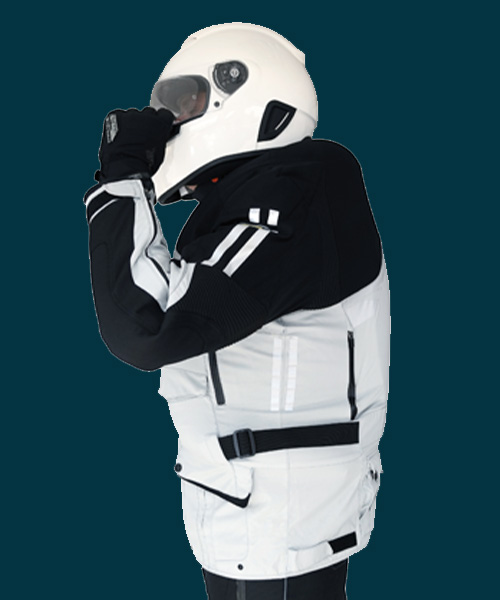 RETRO REFLECTIVE
Neatly integrated, the prismatic material delivers enhanced 360° visibility day and night, picking up daytime running lights and night time headlights with ease.
PRACTICAL PROTECTION
This airbag uses a lanyard trigger to avoid unexpected airbag activation and changing batteries. Clip in and ride. It is that simple. No special tools or technical knowledge are required to install the lanyard on the motorcycle.
ULTIMATE AIRBAG
A SAS-TEC CE Level 2 protector forms the outer shell of your integrated Turtle system. This tough outer shell combines with the large volume airbag to radically alter your body shape.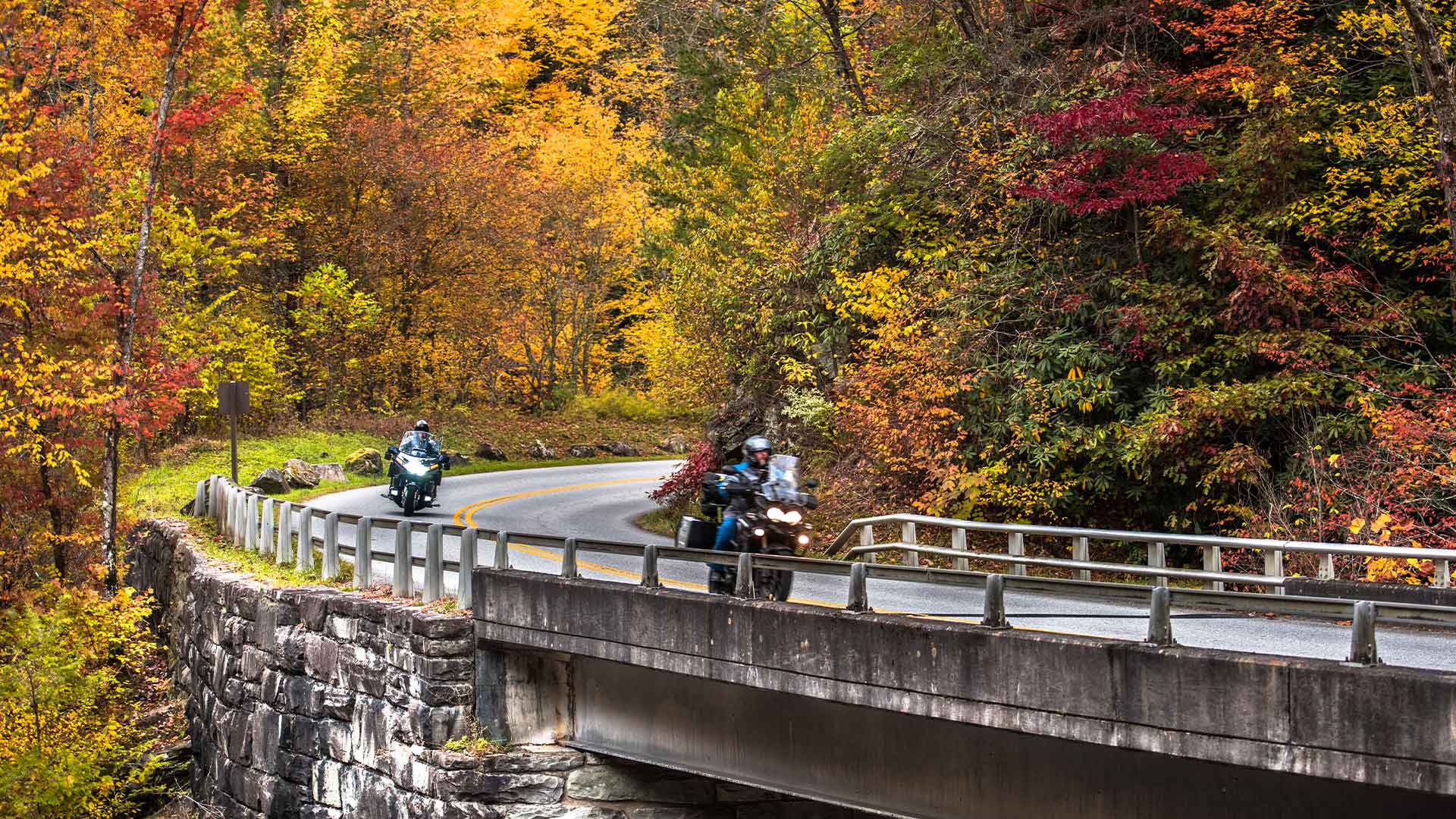 THERE IS NO SEASON
COMFORT EVERY DAY OF THE YEAR
HELITE TOURING 2
COMFORT
ADJUSTABLE VENTILATION
Clever mesh ventilation is built in front and rear. Arms have bi-directional waterproof zips that allow cool air to flow up and through the jacket. A removable thermal liner allows you to pack one jacket for the tour, from sun-filled valleys to clouded mountain peaks. It is the detail garment engineering you can expect from HELITE. WE PROTECT YOU.
PILLION FRIENDLY
A long map pocket on the rear gives perfect access to your pillion for life's essentials. Consider upgrading their jacket with HELITE VENTED, HELITE TURTLE 2 or a matching HELITE TOURING. #PILLION #WERIDETOGETHER #LOVELIFEANDRIDE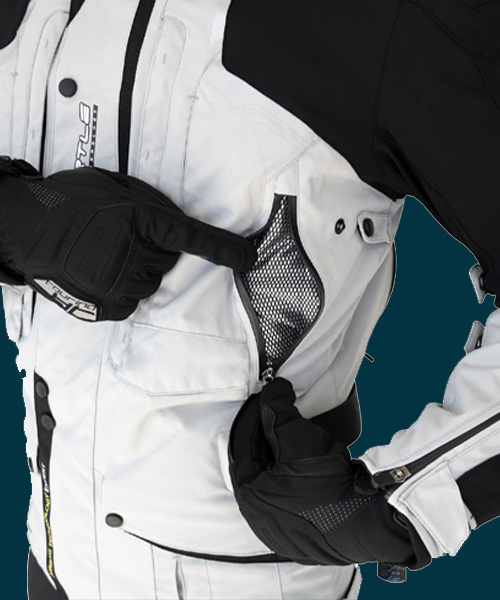 THERMAL LINER
For year round riding, quickly removable thermal liner with stress free fit/removal. From the coldest days to the heat of summer, HELITE protects.
FULLY ADJUSTABLE
Web belt adjustment at the waist, slider adjustment at neckline and a range of durable press studs allow you to tailor the fit. We know how challenging it is packing for long trips, and the HELITE TOURER really excels with so many options in one neat package.
WATERPROOF POCKETS
Cleverly integrated both inside and outside the jacket, including a wide selection of sizes and clearly labelled waterproof pockets.